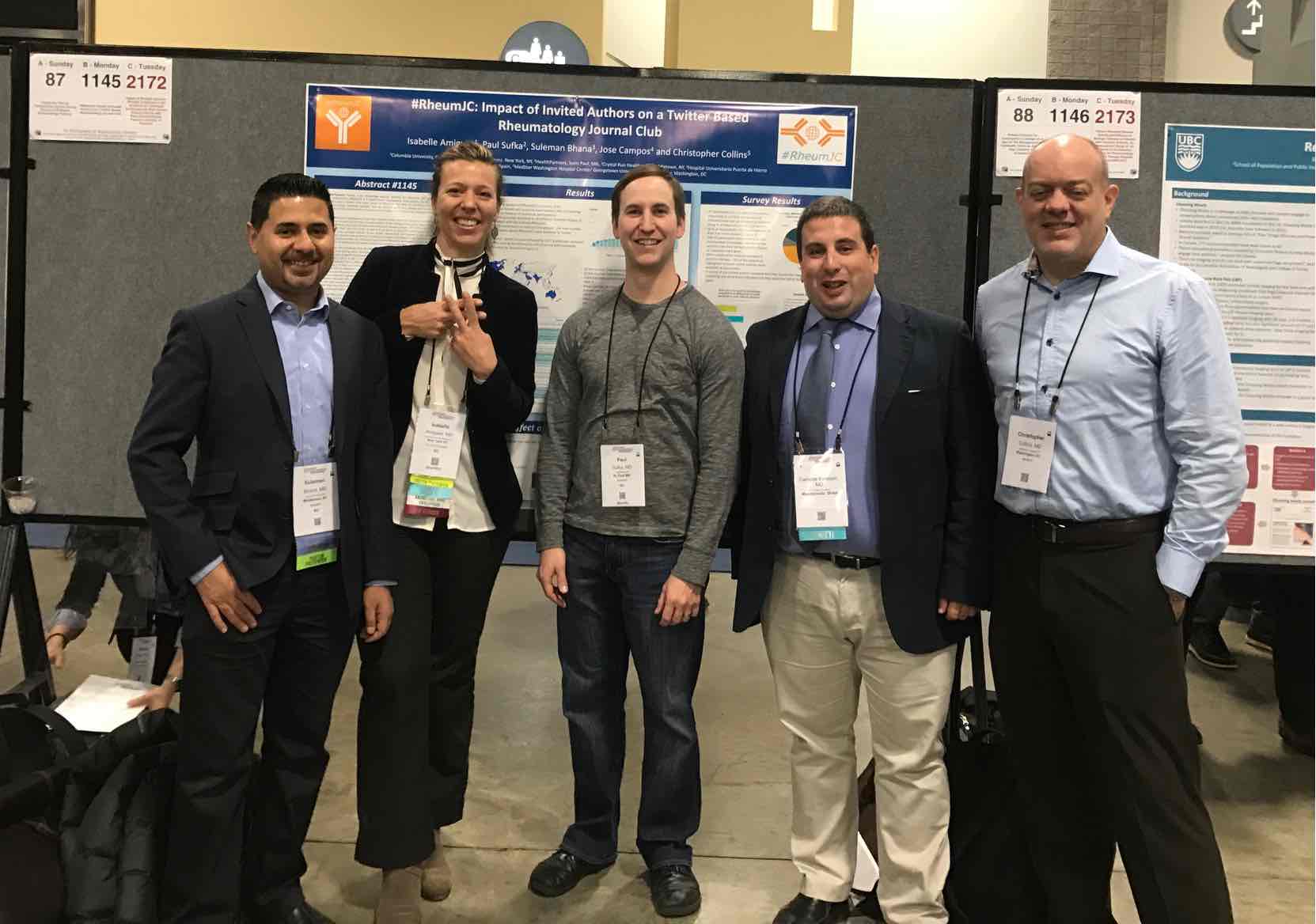 Hope everyone had a great time at #ACR16! (In real life or virtually on Twitter)
Greetings and Happy Holidays #RheumJC friends!
For our next session of #RheumJC, we'll be discussing some of our favorite abstracts from #ACR16. Since we were only able to narrow our list down to 9 abstracts among our team, we're polling you to decide which abstracts we'll be discussing for the next journal club.
Also, in hopes of increasing everyone's ability to participate, we're also polling on what day of the week and times that work best for you. Over the next year of #RheumJC, we'll likely plan on mixing up the day of the week and time so that over time everyone has an opportunity to participate.
If you would like to see the full abstract, please check acrabstracts.org (unfortunately, our polling plugin doesn't allow links).

Loading ...

Loading ...

Loading ...
If you need to convert the listed time to your time zone, please use thetimezoneconverter.com.